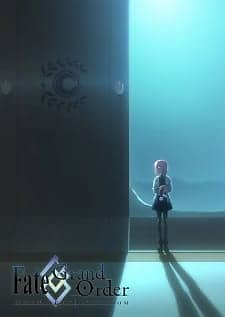 Download Anime Fate/Grand Order: Moonlight/Lostroom Subtitle Indonesia – * Berdasarkan Prologue to Arc 2.0 dari Fate / Grand Order, game role-playing smartphone Jepang yang dibuat oleh Delight Works berdasarkan seri Fate oleh Type-Moon.
The Lostroom. Tempat di mana Anda dapat melihat apa yang hilang, atau mungkin apa yang akan hilang pada waktunya. Yang ada di bagian terdalam Chaldea, itu adalah garis batas antara mimpi dan kenyataan di mana cahaya Bulan bersinar. Diproduksi oleh Chaldea Summoning System, ruangan ini memiliki sejumlah kecil manfaat berharga untuk dinikmati. (Sumber: crunchyroll)
Cerita Pendek berpusat pada "Lost Room" di mana Anda dapat menemukan apa yang hilang — atau mereka yang hilang. Kamar ini, bukan milik siapa pun, terletak terlupakan di sudut Kasdim. (Sumber: JST)
Fate / Grand Order: Moonlight / Lostroom berperan sebagai transisi antara bagian 1.5 (Epic of Remnant) dan prolog bagian 2 (Cosmos in the Lostbelt) dari game seluler Fate / Grand Order.
Information
Title Fate/Grand Order: Moonlight/Lostroom
Type Special
Status Finished Airing
Score 6.27
Aired Dec 31, 2017
Studio Lay-duce
Genres Action, Fantasy, Magic, Supernatural
Duration 32 min.
Episodes 1 Eps
Source Game